2021 Global Inclusive Growth Summit
Rebuilding for All
The Mastercard Center for Inclusive Growth and The Aspen Institute proudly present the 2021 Global Inclusive Growth Summit. Join a community of purpose-driven leaders for a day-long summit to take collective action towards rebuilding an economy that works for everyone, everywhere. The Summit will bring together leaders from across sectors to catalyze new partnerships and shine a spotlight on solutions that advance inclusive and sustainable economies around the world.
Featured Topics
Our inclusive growth agenda
It has never been more important to understand how constantly shifting demographics, circumstances, and technologies affect the growth, security and prosperity of communities all over the world.
Featured Speakers
Hear from purpose-driven leaders on inclusive growth
Experience robust and thoughtful discussions on the most important inclusive growth topics from the experts themselves.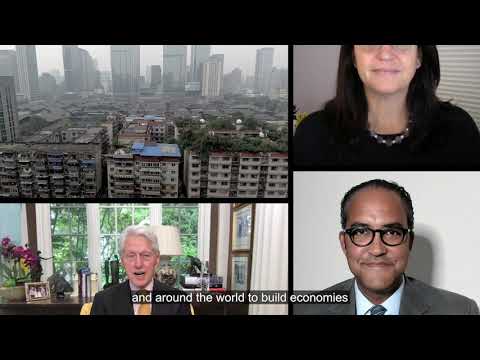 ICYMI
Summit highlights
In case you missed it, watch the highlights of the summit showcasing some of the best discussions from visionary leaders on inclusive growth. See thought leaders share groundbreaking ideas and initiatives aimed at fostering economic development that leaves no one behind.
Summit Rewind
The summit's most memorable moments
Snapshots
Celebrating champions of inclusive growth
Experience the summit through our official photographs of the most memorable and important moments, and celebrate the minds that champion inclusive growth all over the world.
Featured Event
Rebuilding for All: Inclusive by Design
Top Quotes
Insights from inclusive growth leaders, in their own words
"We know that it's no longer about the environment versus the economy in Miami. In Miami, the environment is the economy."
"It's really important everyone understand that systemic racism — indeed any structure or institution that restricts opportunity based on a person's skin color, their family connections or any of those sorts of things — is an economic issue."
"I think it's morally, practically and economically unacceptable that we have this kind of inequity of access and we need to solve it."
"If COVID has taught us anything, it is that we are deeply interconnected and our well-being is inextricably linked to the health and wellbeing of all."
"Every good-paying job going forward is digital, is data, is tech. And so everybody deserves to participate and that means having broadband."
"So, here is my on-going challenge to business leaders, foundation leaders, and non-profit leaders across our country: Think about what more you can do to remove barriers to opportunity within your own businesses and organizations. To make those businesses and organizations as inclusive as they are strong. And then, please do it."

Kamala Harris

Vice President of the United States of America
"It's not so much poverty or adversity that breaks people's spirits. It's the feeling of being frozen, getting up every day, looking in the mirror and believing that every tomorrow is going to be just like yesterday, no matter what you do."

William Jefferson Clinton

42nd President of the United States, Founder and Board Chair, The Clinton Foundation